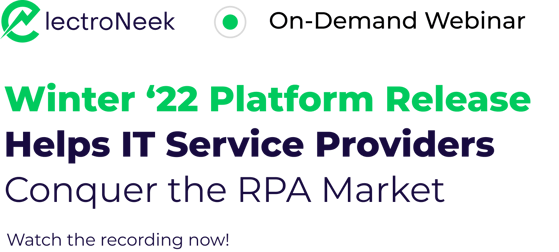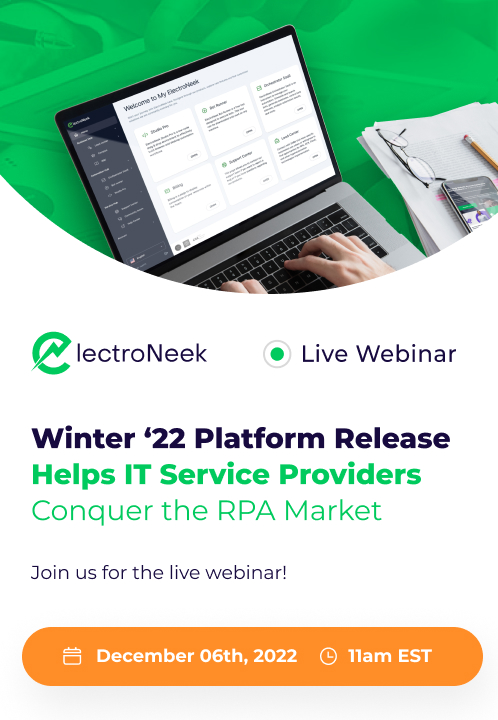 The ElectroNeek Winter '22 Platform Release is a quick-start, no-code automation platform with robust product training and extensive business templates to help you grow your revenue with RPA.

Deliver automation solutions to your customers in a snap and build recurring Automation-as-a-Service revenue with the new Automation, Business, and Service Hub architecture - giving you everything you need in just a few clicks.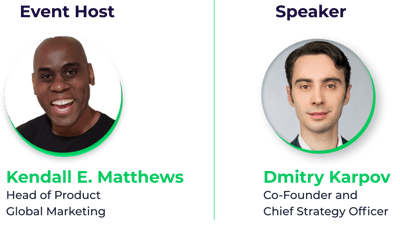 Join us for an exclusive sneak preview with Dmitry Karpov, ElectroNeek's Co-founder and Chief Strategy Officer, to learn:
How to start with internal automation use cases to ramp up your team,
New sales and marketing tools and templates to help you win clients,
How you can get development help to get you started,
The tools to help you switch from project-based to recurring revenue.
Register today to save your spot!
Can't make it live? Register anyway, and we'll send you the recording after the webinar.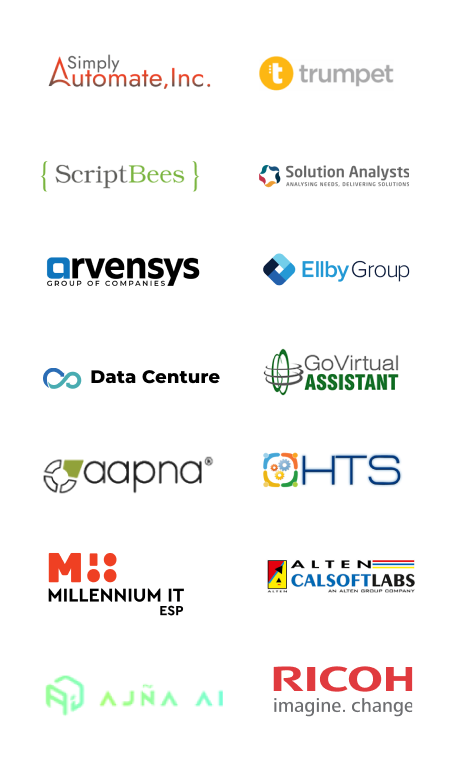 Industry-recognized,

again and again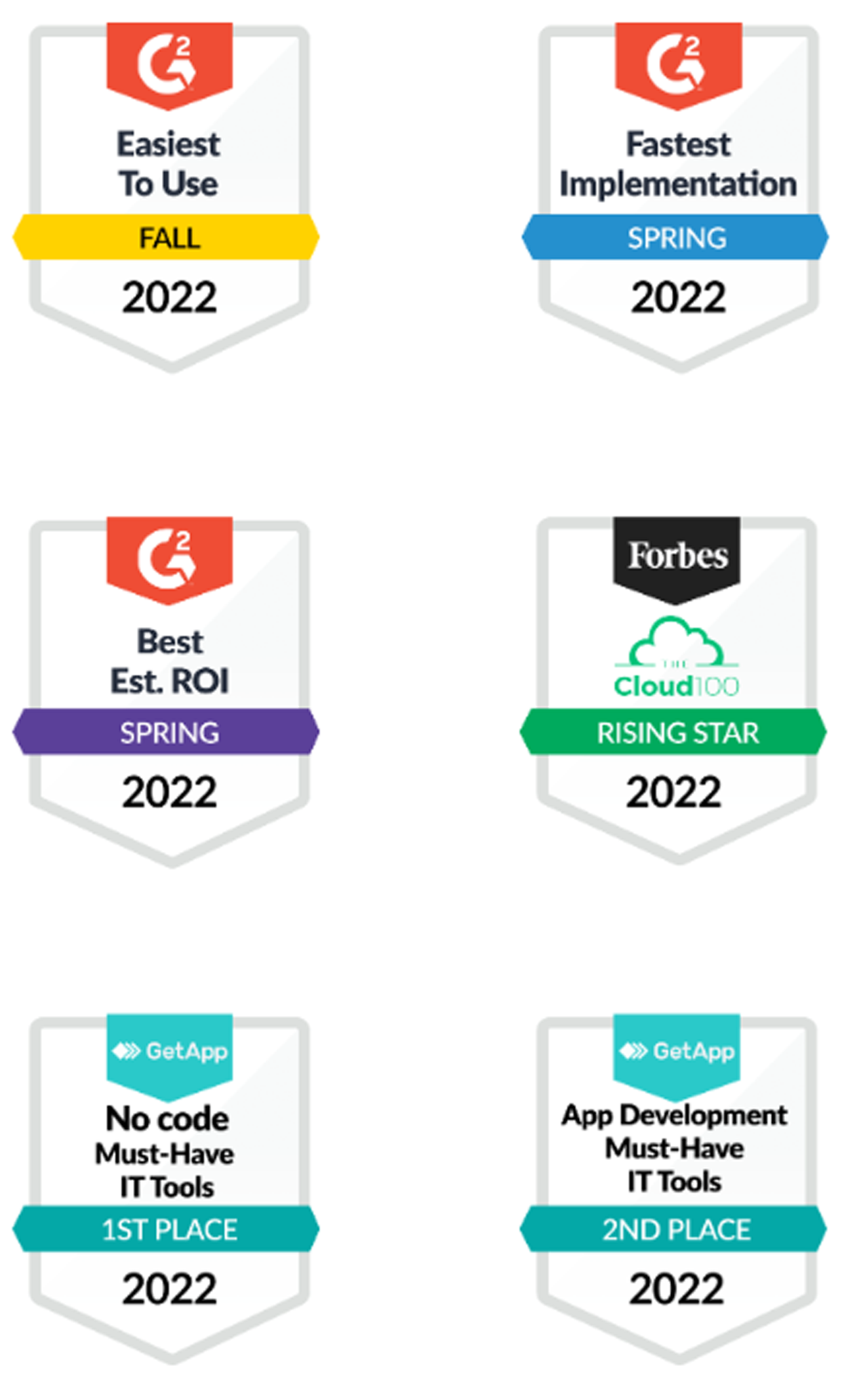 © 2022 ElectroNeek All rights reserved.