Join us for an exclusive look at ElectroNeek's most feature-rich
release to date!


The ElectroNeek 9.4 Release delivers new features to enable quicker, easier development, such as new no-code activities for Excel, automatic code generation in Studio Pro, improved updating of bot versions during production, and many more automation capabilities.

Register for our live webinar to get an exclusive look at the 9.4 Release:
See the new Studio Pro feature, Code Generator, in action to see how GPT can help you fill in the gaps when building automations,

Check out new no-code activities for Excel automation,

Take advantage of flexible monthly and yearly page limits and document testing in IntelliDocs,

Learn about updates to SaaS Orchestrator to manage and update bot versions with ease,

Explore the newest changes to ElectroNeek Bot Library, formerly known as Recipes,

Dive into a more seamless user experience in the ElectroNeek Support Center.
Meet your speaker:

Register to Watch the Webinar
What's New? You'll Want to See This!
Once you secure your event spot, you'll receive an "Add to Calendar" email.
But that's not all! You'll also get an exclusive opportunity to share your thoughts on Intelligent Automation ideas for ElectroNeek product enhancements. Your voice matters, and it will be heard loud and clear!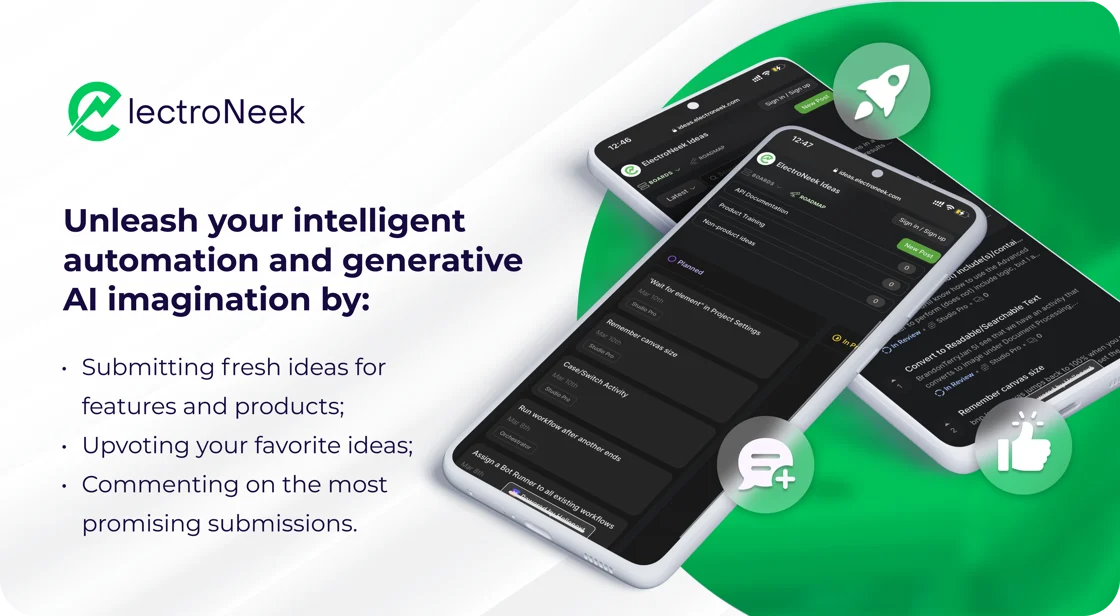 ElectroNeek is an Intelligent Automation platform empowering MSPs (Managed Service Providers) and their clients with cutting-edge technology that seamlessly automates business processes (end-to-end).
This MSP-oriented platform offers a wide range of exciting low-code automation tools, based on RPA, IDP, AI, and GPT (Conversational and Generative) technologies. Build and monetize automation with one single platform!
ElectroNeek is headquartered in Austin, Texas, and was founded in 2019.