Self-building RPA Bots with AI:

State of Automation in 2023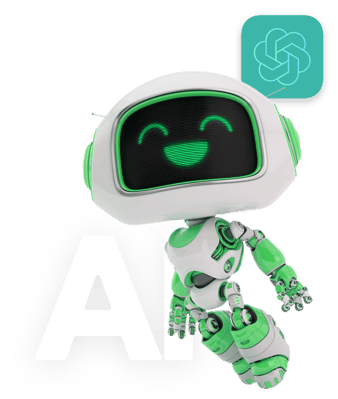 Self-building RPA Bots with AI:

State of Automation in 2023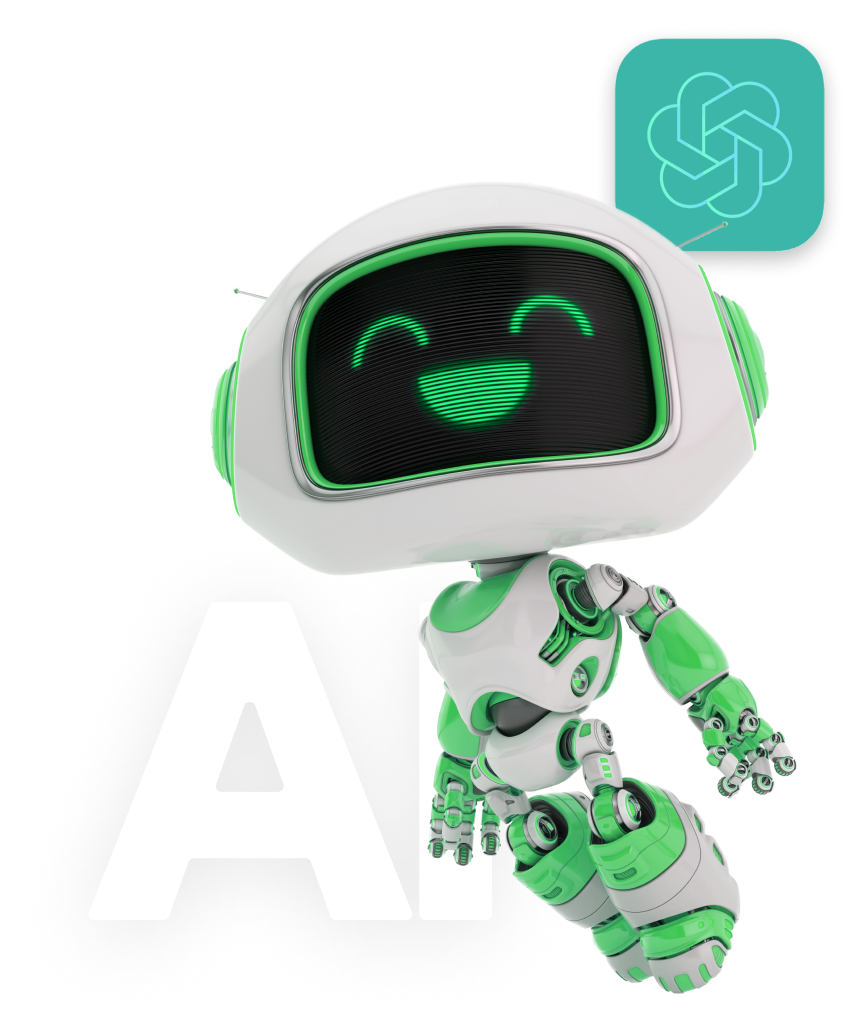 Self-Building RPA Bots with AI & GPT: Reality or Myth?
Unlock ElectroNeek's potential for unparalleled efficiency, cost savings, and growth. Join our online event to learn about self-building RPA bots with AI and GPT technologies. Discover how to redefine your business possibilities and gain the skills to future-proof your business. When you attend, you'll learn about the following:

From Text to Workflow: a live preview of self-building RPA bots

GPT Influe

nce on low-code development

ElectroNeek's AI GPT Manifesto Highlights

Prompt Engineering and RPA: what is the future?

Different levels of GPT support in RPA - let's try to build something live
Your ElectroNeek Intelligent Automation Speakers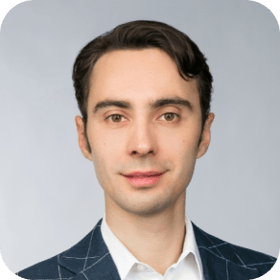 Dmitry Karpov
ElectroNeek Co-founder & Chief Product Officer

Dmitry Karpov is a forward-thinking innovator dedicated to making complex automation accessible worldwide. As Co-founder and Chief Product Offer of ElectroNeek, and formerly as Global Innovation Team Momentum Leader for EY, his vision has helped clients in over 50 countries.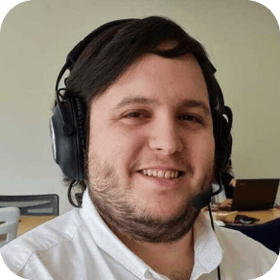 Ivan Ramos
ElectroNeek Sales Engineer

Ivan is a seasoned software developer who specializes in Robotic Process Automation. With over ten years of experience, he is a master of the RPA lifecycle - from development to implementation.
Exclusive eBook
Register now to receive
Real-World GPT RPA
Use Cases
This eBook showcases use real use cases that have transformed businesses by streamlining processes, reducing manual labor, and increasing the efficiency with software bots powered by GPT.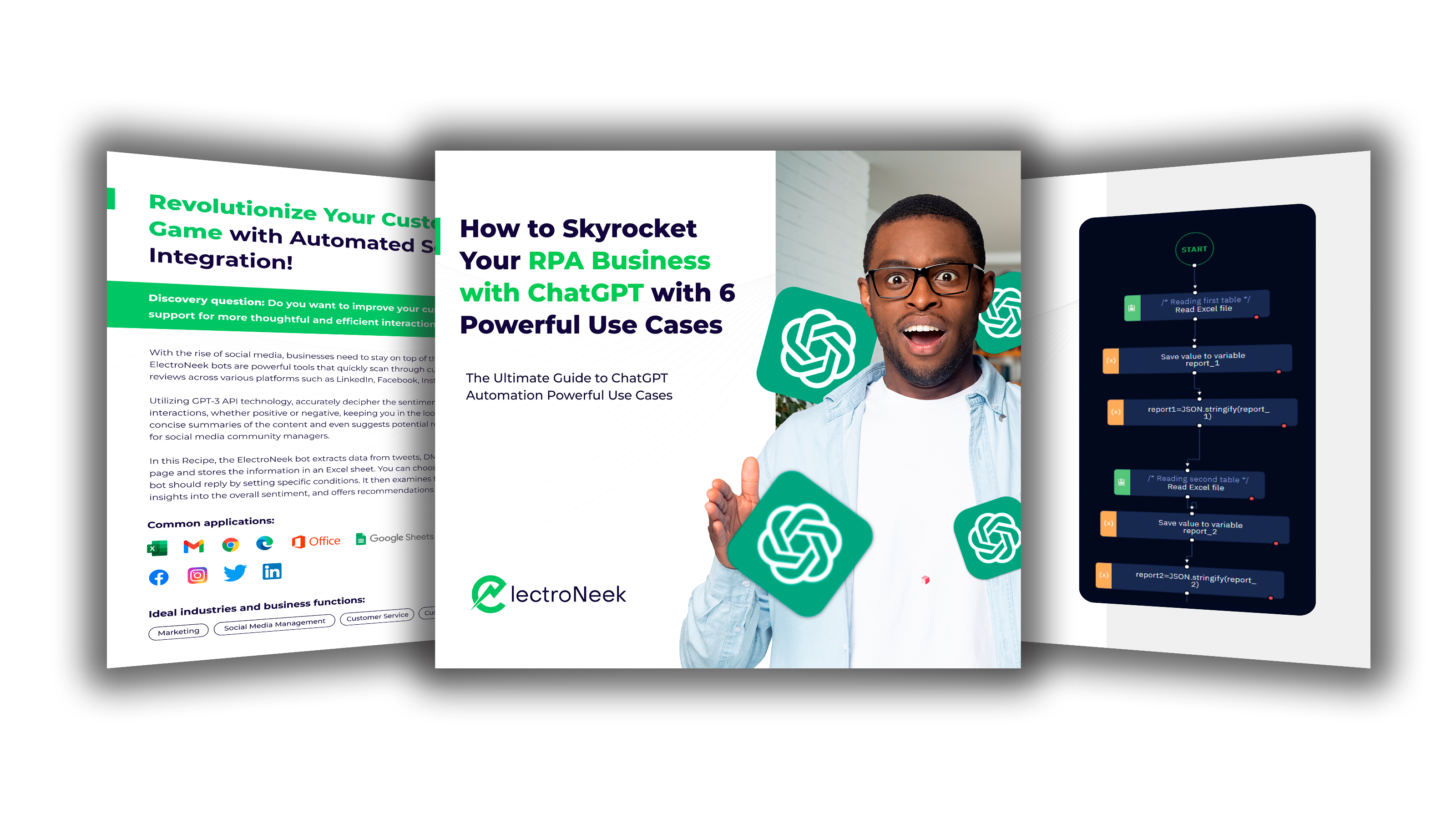 After watching it, you will be able to...
Increase your knowledge of building automations with AI

Get insights on how automation implementation business is affected

Understand how your development team and hiring are affected by shifting technology landscape
Here's What Others Say About Us
The Ellby Group has been using ElectroNeek for a while, and we are thrilled with the results. The platform has allowed us to automate many processes and saved us time and money. We chose ElectroNeek because the various benefits, such as the competitive pricing model, the support, and the product roadmap, made the platform a very effective solution for us.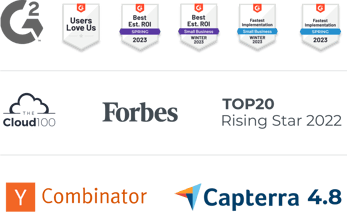 About ElectroNeek
ElectroNeek is an Intelligent Automation platform empowering IT MSPs (Managed Service Providers) and their clients with cutting-edge technology that seamlessly automates business processes (end-to-end).
This MSP-oriented platform offers a wide range of exciting low-code automation tools based on RPA, IDP, AI, and GPT (Conversational and Generative) technologies. Build and monetize automation with one single platform!

ElectroNeek is headquartered in Austin, Texas, and was founded in 2019.
611 Gateway Blvd, Suite 120, South San
Francisco,
94080,
United States