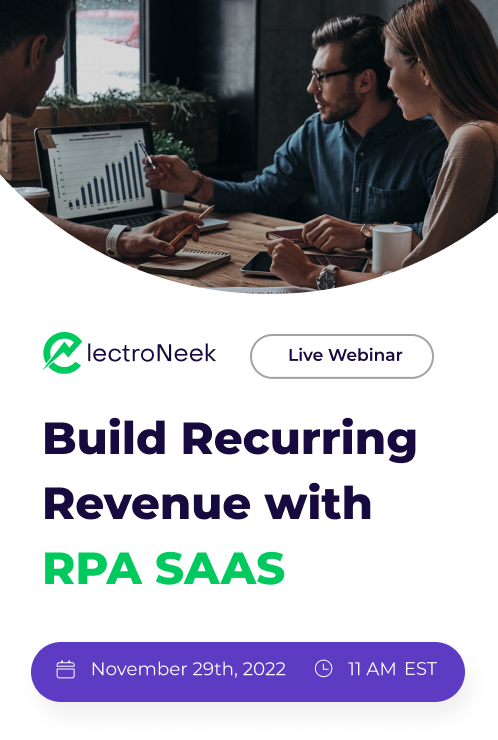 Learn how to grow your RPA service business with a lucrative subscription model.
The business environment is changing rapidly, and recurring revenue models have become more important to achieve cash-flow stability and bring higher valuation for your company. If you're an IT service provider, sustainable recurring revenue can be achieved by having an automation business and offering RPA-as-a-Service through a subscription model.

ElectroNeek's platform gives you license-free bots with unlimited scalability and no channel conflict. We help you build, sell and support your automation service business with our SMB market-leading RPA platform. Learn how to shift your business from project-based to a lucrative subscription model.

Join us for this eye-opening webinar, where you will learn about:
Why legacy models cannot sustain recurring revenue
A new way of doing business through RPA-as-a-Service
How to start a positive cash-flow subscription model.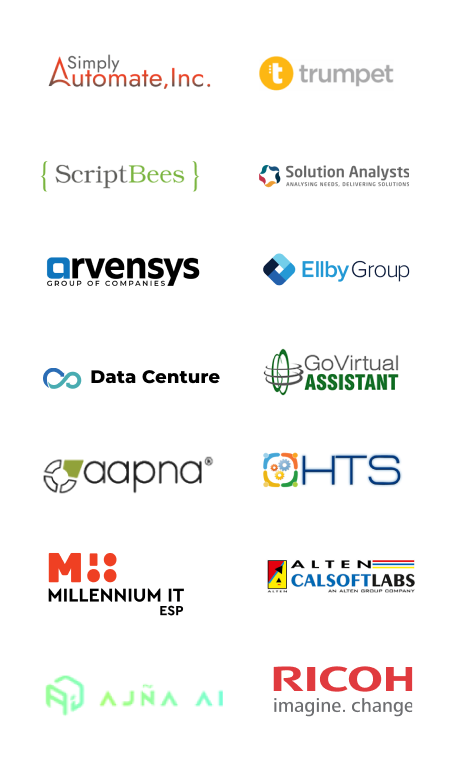 Industry-recognized,

again and again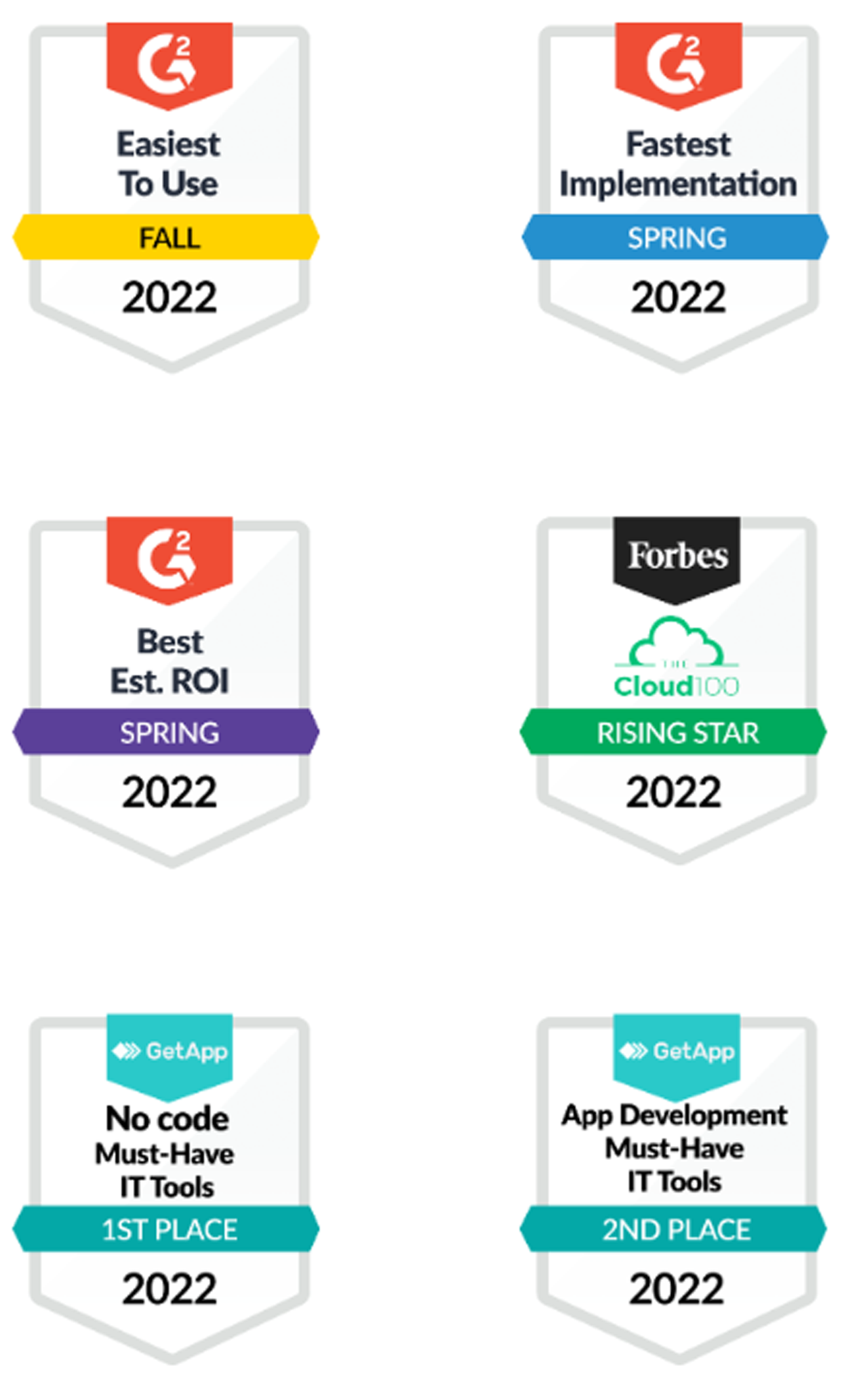 © 2022 ElectroNeek All rights reserved.